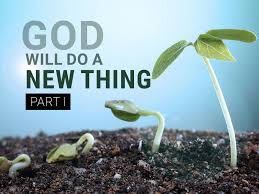 A very popular phrase in the Christian world. It has now become a cliché. Absolutely nothing wrong with it. But it could become wrong when it is not rightly used.
God is able to exceeding abundantly above all that we ask or think, according to the power that worketh in us (Ephesians 3:20)
God is all powerful. But there are some things that God CANNOT AND WILL not do!
Shocked to hear that?
I once heard my pastor, Rev Sam Adeyemi say: God will not do for you what he has given you the capacity to do for yourself.
God can provide food for you but he cannot put the food in your mouth!
God can give you intelligence but he cannot read your books for you or write your exams for you.
God can cause you to meet a good spouse but he cannot 'throw down children from heaven.'
God can give you an idea but he cannot execute it for you!
God can bless you with a car but he cannot drive it for you!
The list is almost endless.
We get so lazy sometimes and expect miracles to fall on our laps without any input on our part.
In the church I attend, we usually write goals yearly. And I dutifully penned down my goals yearly and prayed over them.
Sometime in 2014, I took another look at my goals. I had been writing a particular one for years and I kept 'carrying it over' to the subsequent years.
The goal was to write my 'pending manuscripts.' I took a decision one beautiful morning. I opened a notebook which I called Accomplished Goals and set to work.
I wrote out a list of all my pending manuscripts and one after the other, I began to type them on my laptop. With determination came divine inspiration.
I had done my part and God did his. My pen flowed as divine ideas poured out nonstop. I wrote the name of each manuscript and the date I typed it in the Accomplished Goals book.
I really felt accomplished.
This continued till this year and those of you who have been reading my short stories can testify to that.
I also have two major works that are in the finishing stages. I wondered to myself why I had not done all these before. What was I expecting? That I will wake up one morning and find all my books written and placed on my table?
That is too FANTASTIC, even for FICTION!
Funny enough, that's how a lot of people live their lives. They pray and sit down, telling everyone, 'God will do it.
I heard the story of a lady who wanted to travel abroad for a particular course. She told her boss about it and he prayed with her, telling her 'God will do it.' Then one morning she came to the office and saw him looking excited. He told her that the company decided to sponsor some staff to take the course and she was one of them. He asked her to get all her documents ready and prepare to travel for the course. Then she opened her mouth and spoke and her boss was almost paralysed with shock.
'I don't have a passport.' She said.
When I heard the story, I asked the most relevant questions I could think of.
'How could she go abroad without a passport? Was she going to trek there?'
Sounds stranger than fiction. My pastor often says that some people sing, 'STANDING ON THE PROMISES OF GOD while all they are doing is SITTING ON THE PREMISES DOING NOTHING.
A miracle is a cooperation between HUMANITY and DIVINITY. There are some things that God alone can do like some miracles of healing from diseases that have defeated medical science. But there are others that he needs YOU!
Do your part and let God do his. His word tells us, 'Having done ALL, stand.'
Have you done your ALL?
So when next you use the expression, 'God will do it, are you talking about situations that ONLY GOD CAN HANDLE or situations that HE HAS GIVEN YOU THE CAPACITY TO HANDLE?
Think about it!