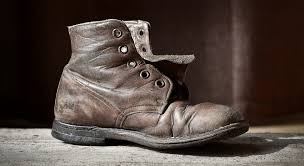 A grief stricken woman is being consoled by a friend. She is inconsolable and her friend is almost getting exasperated with her.'
'I know how you feel but you need to take it easy.' The lady says
The grief stricken woman looks straight at her and says in a voice filled with heartache.
'You cannot know how I feel.'
'What makes you say that?'
'Because you have not walked in my shoes,' she simply replies.
Can you imagine these situations?
A lady who is in her final year in the university and became an undergraduate immediately after secondary school is telling her classmate who is yet to pass her examination to the university that she understands how she feels.
A woman who has five children is telling another woman who does not have one child that she knows how she feels.
A man who has a reputation for making every lady that crosses his path visit the labour room tells his impotent friend, 'My guy, I dey feel you.'
A man whose father bought him a car is telling his friend who does not have a bicycle that he knows what it feels not to be mobile.
A lady who got married at twenty one years is telling a forty five year old woman that she knows the pains of being a mature single.
A lady called Bolanle (Met wealth at home) is telling a child that has never eaten meat that she knows what poverty is.
How ridiculous!
Before I lost my dad, I always sympathised with people who had experienced one form of grief or the other. I visited them, talked with them. But I was careful not to say, 'I understand how you feel.
Because I did not.
It was when I lost my father that I knew what it felt to be bereaved.
So when a widow tells another widow, 'I feel your pain,'
When a lady who married in her forties tells the one that is close to forty and still single that she understands her pain,
When the man who used poverty as stew and is now wealthy tells the one who is still struggling before that he can identify with his sufferings,
Then we can say they truly do.
For you cannot criticise my actions till you have walked in my shoes.
For only the one who wears the shoe knows where it pinches.