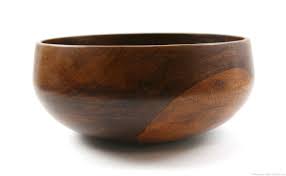 I read the story a long time ago. It was taken from a book titled TWILIGHT AND THE TORTOISE which I read during my secondary school days. Tortoise was a very popular character used in animal stories. He was portrayed as very wise and cunning. He had so many tricks up his sleeve and he was as slippery as an eel. No one could outsmart him.
In one of the stories in that book, Tortoise stole all the wisdom in the world, put it in a calabash and decided to climb up a tree to hide it so he alone could have access to it. So he struggled to get to the top of the tree. Unknown to him, his son was hiding close by and saw his struggles. When the little tortoise could not bear it anymore, he suggested to his father how he could climb the tree. His father tried that method and it worked!
As tortoise worked his way up the tree, a thought struck him. If he had ALL THE WISDOM IN THE WORLD in that calabash, how come his little son gave him that solution? That meant that there was still lots of wisdom left out there in the world that he did not have in the calabash.
Then the final reality hit him!
No one had a monopoly of wisdom. No matter how wise you are, there is still something you can learn from the other person.
I think of this story in the light of some disturbing trends I see in my nation, Nigeria. Remember that change begins with you, with me, So we have to look inwards.
There is this 'kabiyosi' concept that has become a problem in our society. The term 'kabiyosi' means 'the one who cannot be questioned.' It is usually used to address leaders in the society and it has spilled into other aspects of the society. So leaders oppress followers, telling them they are to be SEEN but not HEARD and followers quake before leaders, saying they cannot 'correct' a leader who is following the right path because it is seen as a form of disrespect.
I want to draw the line here.
It is disrespectful to 'CONDEMN' your leader's actions in public, calling that CORRECTION. That leader will resent you and discard your suggestion, no matter how 'noble' it is. I    have been a leader almost all my life, from being the first born child in my family to leading in many other capacities and I know how bad I will feel if someone condemns me in public. Correction is best done in private and the HOW is very important.
I love the motto of my department at the university: Not just WHAT but HOW said.
I remember an incident that happened during my days as a banker. I had this boss whom everyone saw as very tough. People said all sorts of things about that boss and my ears were full. I was quite close to that person and one day, I felt I had heard enough. I called and asked to speak to my boss when everyone had left the office.
I spoke about what I had heard, not mentioning names, told of my own observations and gave suggestions on the way forward. That boss of mine was very grateful, saying no one had mentioned any of those things before. The suggestions were implemented and I was not victimised for daring to 'correct' my boss.
And a new respect for that boss grew in my heart!
Many people are surrounded with sycophants: dangerous people that clap for them till they enter a ditch. That is what happens when a leader becomes KABIYOSI.
Even the Almighty God whom we give this title still gave his people an opportunity to speak their minds. He said in his word, 'Come let us reason together (Isaiah 1:19). Now if God, the creator of the universe can ask his people to come to a round table conference with him, why do you, like tortoise want to have monopoly of wisdom?
Not a good thing to do.
Let us learn to listen to others. WHATEVER capacity of leadership you find yourself. As a leader of your team in the office, as an older sibling, a guardian of a child, a husband, father, mother, church leader or leader in any other sphere of influence, give your poele a chance to speak.
Nobody has a CALABASH that contains all the WISDOM in the world.